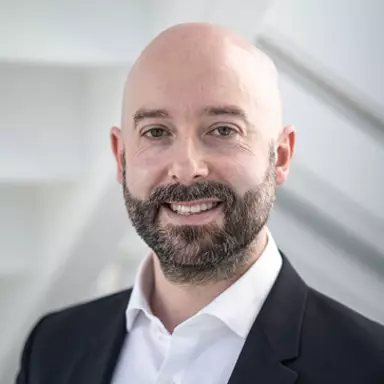 Chris Willis
Posted on 21/04/2023
Chris joined Rayner in February 2021 as Vice President of Marketing, responsible for the groups marketing and clinical departments globally.
Since graduating Chris has spent over 20 years working in the medical device industry, with the last 15 years in global ophthalmology. Chris's marketing career started at 3M Health Care, spending 5 valuable years in their UK medical markets division, followed by 5 years with Bausch & Lomb surgical, where Chris was responsible for marketing across EMEA before being relocated to the Bausch Surgical's global headquarters in Southern California to introduce the MICS Platform and head up global marketing. Since his time in the US, Chris has led the global commercialisation of new and innovative technology such as the KAMRA inlay and IC-8 IOL from AcuFocus, led a turnaround for Optos (Nikon Medical) in the UK and Nordics and launched the EyeMax Mono IOL on behalf of Syneos Health Commercial Solutions.
While not living medical devices, Chris enjoys spending time with his young family, being outdoors and both watching and playing sport as often as possible.
Share this article