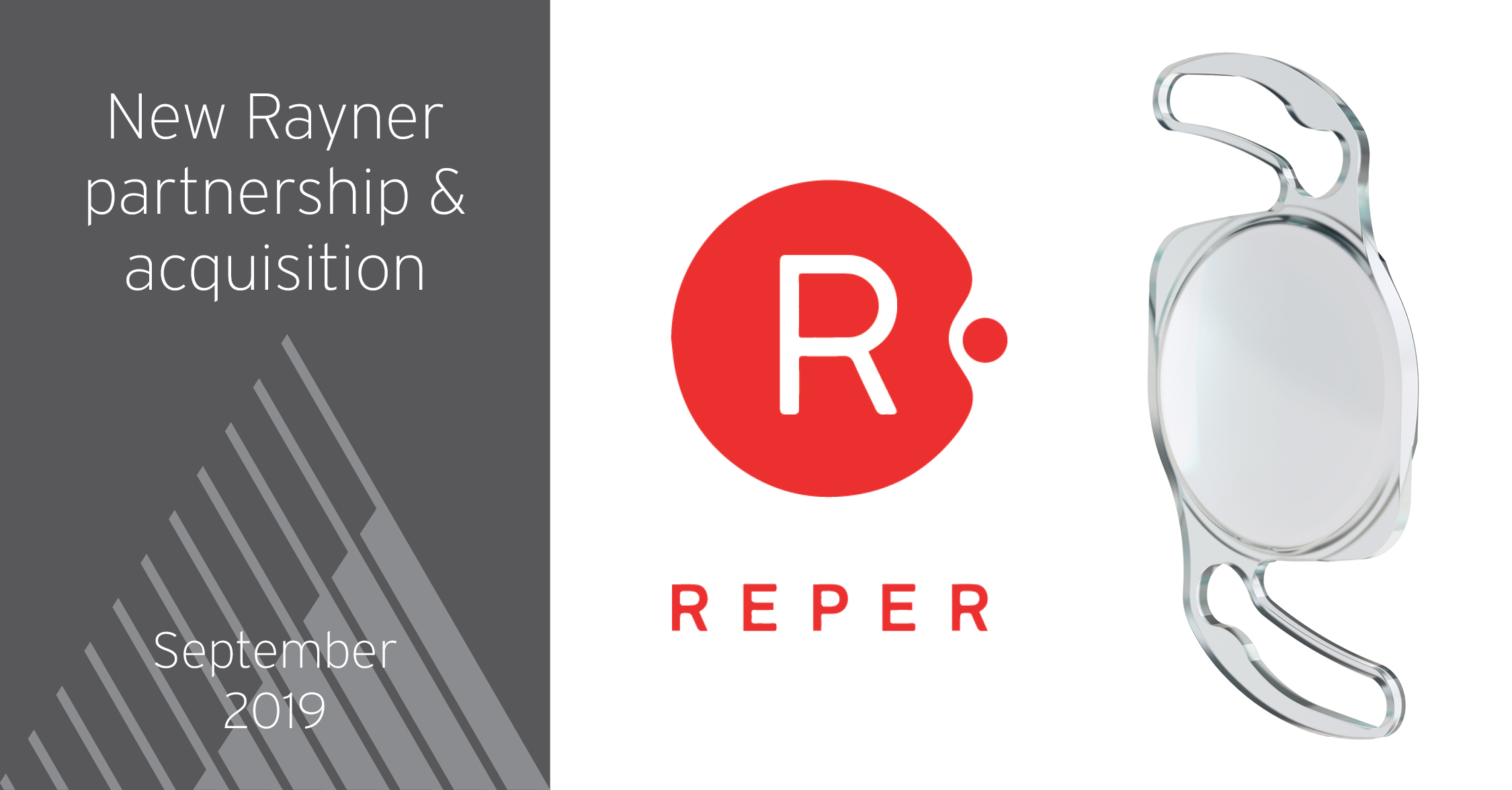 Rayner partners and acquires stake in Reper to drive R&D and build presence in Russia.
Posted on 1/09/2019
Rayner partners and acquires stake in Reper to drive R&D and build presence in Russia.
Following a four-year R&D collaboration on a novel hydrophobic IOL material, Rayner has acquired a substantial stake in Reper, a leading material science and medical device company based in Russia. The new proprietary non-glistening material is the basis for RayOne Hydrophobic which was CE approved in 2018 and is a now a wholly owned asset of Rayner along with a novel, highly efficient production process. In a recent clinical review published in CRST Europe, Dr Kevin L. Waltz described the performance of the new IOL; "refractive outcomes were excellent, reflecting stable and predictable effective lens position".
"Reper became an important partner for Rayner with several new and exciting R&D projects in the pipeline in cataract and beyond.  I'm looking forward to a rich partnership in terms of building our market presence in Russia and bringing new innovations to the market", commented Tim Clover, CEO of Rayner.
"In addition to our innovation projects we now operate as a single company providing over a quarter of the IOLs in Russia and bringing new technology to patients as a local manufacturer.  We value the expertise and scale of Rayner and see lots of opportunities as we grow together", added Viacheslav Agarkov CEO of Reper.
Rayner was advised on both financial and legal matters by KPMG.  Financial terms are not disclosed.
END
About Rayner 
Rayner is a leading developer and manufacturer of ophthalmic implants and pharmaceuticals. When Sir Harold Ridley designed the world's first IOL in 1949, he chose Rayner to manufacture this ground-breaking invention. With more than 65 years of continuous growth and experience, we remain at the forefront of innovation. We are focused on providing the best visual outcomes for clinicians and patients and are driven by science to improve performance and safety. Headquartered in Worthing, United Kingdom, Rayner markets its IOL portfolio and related products worldwide in over 80 countries through a network of distributors and includes direct sales teams in the United Kingdom, USA, Germany & Austria, Italy, Spain and Portugal.
For general enquiries or to arrange an interview please contact: iol_enquiries@rayner.com
Share this article