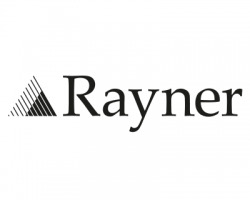 Refractive cataract surgeons in China can now access a Supplementary IOL.
Posted on 27/02/2017
For immediate release.
March 02, 2017 – Worthing, United Kingdom. Rayner announced today that a selection of models in their Sulcoflex range of pseudophakic supplementary IOLs have received Chinese Food and Drug Administration (CFDA) approval and are to be launched in market in 2017.
Rayner is the first manufacturer to make a supplementary IOL available to surgeons in China.
Product approval details

The CFDA granted regulatory approval and sale of the following Sulcoflex IOLs:
The IOLs are available through Beijing Cambridge, Rayner's exclusive IOL distributor in China since 2002.
Rayner Sulcoflex Pseudophakic Supplementary IOLs are designed to be implanted in the ciliary sulcus to correct residual post-operative refractive errors following the implantation of a conventional IOL in the capsular bag.
Rayner Commercial Director Cary Dawes said: "After a four year registration application – the longest in the history of Rayner – the CFDA has confirmed its approval of this selection of Sulcoflex IOLs. This innovation has been successfully implanted for ten years and we are excited about launching it in a market as important as China. China is Rayner's number one distributor market in terms of size and growth, so to add the Sulcoflex platform to our offering will open up even more growth opportunities."
In addition to the Sulcoflex range of pseudophakic supplementary IOLs, Rayner also offers a primary IOL portfolio which consists of monofocal, toric, multifocal and multifocal-toric IOLs.
For further information regarding the availability of Sulcoflex, or any other products in the Rayner portfolio, please contact your local sales representative or distributor.
[ENDS]
Rayner is a leading developer and manufacturer of ophthalmic implants and pharmaceuticals. When Sir Harold Ridley designed the world's first IOL in 1949, he chose Rayner to manufacture this ground-breaking invention.
With more than 65 years of continuous growth and experience, we remain at the forefront of innovation. We are focused on providing the best visual outcomes for clinicians and patients and are driven by science to improve performance and safety.
Headquartered in Worthing, United Kingdom, Rayner markets its IOL portfolio and related products worldwide in over 80 countries through a network of distributors and includes direct sales teams in the United Kingdom, USA, Germany & Austria, Italy and Spain.
For general enquiries, please contact Rayner: iol_enquiries@rayner.com
Not all Rayner products are approved for sale in every country. Please contact your local Rayner distributor for details of which products are available in your area.
Share this article