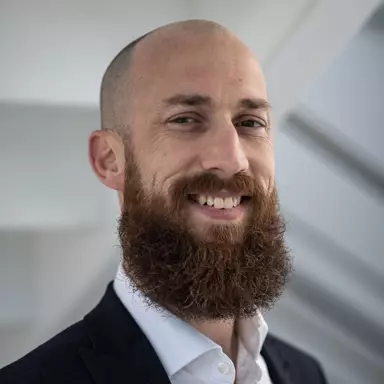 Nat Davies
Posted on 18/10/2018
Nat joined Rayner in 2004 with a degree in Mechanical Engineering, initially gaining experience across a diverse range of areas including new product development and design control, but also risk management, equipment design & validation, clinical writing and post market surveillance. More recently he achieved a Certificate in Company Direction (Dist) from the IoD and in his current role leads a high-performing team of researchers, engineers, scientists and project managers who have successfully designed and launched 10+ market-leading intraocular lenses since 2016 (including the Rayner RayOne, Trifocal and EMV families).
Nat's current focus is building on Rayner's reputation as an innovation leader in premium intraocular lenses and delivery systems, to expand the company research & product development program into new and exciting areas of ophthalmology.
Alongside looking after his two young children, Nat's interests away from work include football, bouldering and custom PC building!
Share this article