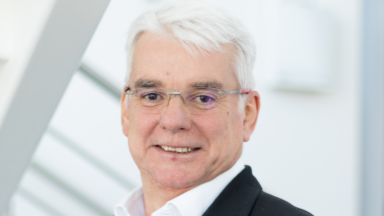 Rayner Appoints Geoff Allan as Chief Financial Officer
Posted on 28/04/2023
Worthing, UK, 24 April 2023 – Rayner, a global leader in Drugs, Devices and Digital ophthalmic solutions, announced today that Geoff Allan has been appointed as Chief Financial Officer (CFO) effective from 3 May 2023.
In his new role, Geoff will be responsible for overseeing global financial, legal and HR divisions across the entire Rayner organisation.
Geoff joins Rayner from HRA Pharma in Paris, France, where he served as CFO and played an instrumental role in the company's successful IPO preparation and subsequent investment by Astorg and Goldman Sachs. His expertise and leadership skills were also pivotal in the ultimate sale of the company to Perrigo for over $2bn. Geoff holds law degrees from Kings College, London and the Sorbonne, Paris.
Geoff will assume sole responsibility for the CFO role following a structured handover from the current CFO, Darren Millington, who has decided to leave Rayner to pursue new endeavours.
Commenting on the appointment, Tim Clover, Rayner CEO, said:
"We are pleased to welcome Geoff to our team. As we continue to grow and expand globally, his extensive experience and knowledge will be invaluable in guiding us forward. We would also like to express our gratitude to Darren Millington for his nine years of dedicated service and leadership, during which time he helped steer the business through multiple transformations including 14 product launches, 8 acquisitions and a new global manufacturing and research centre: The Ridley Innovation Centre. We wish him all the best in his future endeavours."
For further information and enquiries, please contact Rayner: marketingteam@rayner.com
Share this article