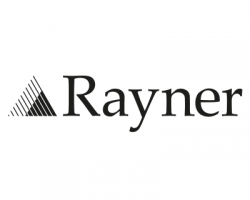 Phoenix Equity Partners announces investment in Rayner Surgical Group
Posted on 31/01/2017
For immediate release.
Phoenix Equity Partners announces investment in Rayner Surgical Group
Phoenix Equity Partners ("Phoenix"), a leading UK middle-market private equity firm, today announces an investment in Rayner Surgical Group ("Rayner" or "the Company") alongside the current management team, led by CEO Tim Clover, and a number of the Company's existing shareholders. The deal is Phoenix's second from its new 2016 Fund and will provide Rayner with additional investment to spur the Company's continued growth.
Rayner is a leading developer and manufacturer of ophthalmic implants and pharmaceuticals. It specialises in intra-ocular lenses (IOLs) and related products used in cataract and refractive surgery, the most commonly performed surgical procedure globally, with more than 24 million performed each year. In 1949, The Company developed the world's first IOL and today sells to over 80 countries worldwide. Phoenix will work with Rayner's management to accelerate the development of a number of new products, further enhance the Company's new state of the art production facility in Worthing and strengthen the Company's international reach.
Kevin Keck, Partner at Phoenix, said: "Rayner is a very well-respected UK business with strong heritage in an attractive, growing and global market. Tim and his team are developing an exciting and innovative range of new products, such as the new RayOne preloaded injector and multifocal lens designs. We are delighted to be partnering with them to accelerate the growth of the business."
Tim Clover, CEO of Rayner, commented: "In the past two years we have focussed on strengthening R&D and external collaborations with surgeons and universities. This has led to an exciting new product pipeline placing Rayner at the forefront of innovation in ophthalmology. Our partnership with Phoenix gives us the support and resources to develop and launch these technologies, contributing to the improvements in visual outcomes for surgeons and patients worldwide."
Ends
For further information, please contact:
Greenbrook Communications
Matthieu Roussellier / Carl Leijonhufvud
020 7952 2000
About Phoenix Equity Partners
Phoenix is an independent private equity fund management business. Phoenix is owned by its executive team. Phoenix's investment focus is on mid-market UK private businesses with high growth potential. Phoenix invests across a wide range of sectors, backing entrepreneurs and management teams to build great businesses.
For more information, visit: www.phoenix-equity.com
About Rayner
Since the development of the world's first intraocular lens in 1949, Rayner has continuously pioneered intraocular lens (IOL) design with a goal to improve vision and restore sight worldwide. Today, Rayner's mission remains to deliver innovative and clinically superior ophthalmic solutions that respond to the expectations of our global customers to improve the sight and quality of life of their patients.
Headquartered in Worthing, United Kingdom, Rayner offers its specialist ophthalmic medical device and pharmaceutical portfolio worldwide in over 80 countries through a network of distributors and includes subsidiaries in the United Kingdom, USA, Germany & Austria, Italy and Spain.
Share this article