Research & Development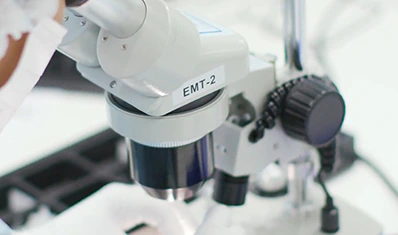 Our dedicated Research & Development team are committed to their mission of developing innovative new products, clinically superior materials and state-of-the-art automated manufacturing equipment.
Combining extensive in-house technical expertise in the fields of advanced optics, materials, injector design and automation, together with a collaborative cross-departmental project management culture, enables us to position ourselves at the forefront of the IOL market with a constantly-evolving portfolio of innovative product solutions. A consistent customer-focussed approach to development also helps ensure that products are always designed with user needs at the forefront of our minds.
Reflecting the global nature of today's ophthalmic market, we continue to actively build a network of close links with leading universities and research organisations across the world. These mutually-beneficial relationships are designed to expand our technical knowledge whilst helping to further the development of life-changing cutting-edge ophthalmic technologies.
Rayner's great history of working with leading ophthalmic surgeons to make their ideas reality (from the first IOL developed for Harold Ridley in 1949, through designs for Choyce, Strampelli, Epstein, Binkhorst, and more recently in collaboration with Professors Apple and Amon) continues today, and we welcome new product concepts from all external sources. If you are a surgeon, academic, inventor or even a patient with a great idea, we would love to hear from you (contact us: concepts@rayner.com).
We believe we have implemented a company structure which is perfectly suited to support our focus on innovative, agile and fast-paced development. Combining this with our commitment to reinvest at least 15% of annual turnover in R&D activities will continue to give us a strong competitive edge in the 21st century ophthalmic market.