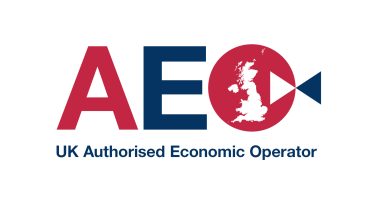 Rayner awarded exclusive AEO customs status
Posted on 1/04/2021
Worthing, UK – Rayner, the only British manufacturer of intraocular lenses (IOLs), has been successfully awarded Authorised Economic Operator (AEO) status by HM Revenue & Customs.
AEO status is an internationally recognised quality mark indicating that Rayner's role in the international supply chain is secure and that its customs controls and procedures are efficient and compliant.
Rayner joins an 'approved supplier' framework of international traders
Rayner is a UK-based company that manufactures, distributes and sells small artificial acrylic lenses that replace the natural lens inside the eye, which becomes cloudy when a cataract forms. These highly advanced surgical devices allow people to see clearly again and live fulfilled lives – cataract surgery is the most frequently performed surgical procedure in the world, with nearly 29 million performed in 20191. Rayner made the world's very first IOL in 1949 and now manufactures over one million IOLs a year at its state-of-the-art facility in Worthing, distributing them to 90 countries around the world.
Following an application process that began in September 2019 and scrutinised every aspect of the business, Rayner has received the following prestigious certifications:
Authorised Economic Operator Customs Simplification (AEOCS)
Authorised Economic Operator Security and Safety (AEOSS)
These certifications recognise that Rayner meets best practice standards for international supply chain in relation to safety and security, systems to manage commercial records, compliance with customs rules, financial solvency, and practical standards of competence or professional qualifications.
Efficient supply of surgical devices continues to the EU and countries worldwide
With less than 1,200 businesses in the UK with AEO status2, Rayner will now benefit from simplified and priority treatment at customs controls – including reduced customs checks on documentation and goods, as well as reduced declaration requirements for import and export shipments.
On receipt of the certification, Rayner Chief Operating Officer, David Forsythe said, "AEO status ensures that post-BREXIT, Rayner products continue to get into the hands of surgeons and the eyes of their patients faster and more efficiently than would be otherwise possible; this is particularly important as hospitals catch up on long waiting lists as a result of COVID-19. Joining this exclusive international framework is an important part of our mission to be the partner of choice for eye surgeons around the world."
Rayner's AEO certificate has been effective since 24 March 2021. Rayner is subject to an audit process every two years by HM Revenue & Customs.
[ENDS]
ABOUT RAYNER
Rayner designs and manufactures Intraocular Lenses (IOLs) as well as other ophthalmic solutions for use across the cataract patient's clinical pathway. In partnership with Sir Harold Ridley, Rayner manufactured the world's first intraocular lens, which was implanted in a patient on 29 November 1949 in the St. Thomas Hospital in London, United Kingdom.
With over 70 years of continuous growth and experience, we remain at the forefront of innovation. We are focused on providing the best visual outcomes for clinicians and patients and are driven by science to improve performance and safety. In 2020 Rayner won the Queen's Award for Enterprise in the category Innovation for its RayOne preloaded injector.
Headquartered in Worthing, United Kingdom, Rayner markets its products worldwide in over 90 countries through a network of distributors as well as direct sales offices in the United Kingdom, USA, Germany, Austria, Italy, Spain, Portugal, and Russia.
For general enquiries or to arrange an interview, please contact Tim Brown, Global Marketing Manager (TimBrown@rayner.com).
Not all Rayner products are approved for sale in every country. Please contact your local Rayner representative for details of which products are available in your area.
©2021 Rayner Intraocular Lenses Limited. EC 2021-29 03/21
Market Scope Report 2019.
2. GOV.uk, March 2021.
Share this article