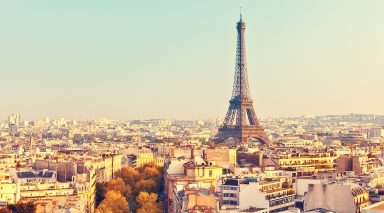 Rayner continues European growth with direct presence in France
Posted on 11/07/2022
Worthing, United Kingdom. Leading ophthalmology company Rayner has today announced its direct entry into the French cataract and refractive market.
Based out of Lille in the Hauts-de-France region, Rayner has a growing team of experienced Ophthalmic Specialist Area Managers, focused on delivering the highest levels of service and support. Through this team, French ophthalmologists now have access to the extensive Rayner portfolio: including RayOne fully preloaded and Sulcoflex supplementary IOLs, the AEON family of dry eye drops, and their proprietary RayPRO digital platform that collects insightful Patient Reported Outcomes over three years.
Dr Alain Saad, Rothschild Foundation Hospital – Paris, said: "I would like to warmly welcome Rayner to France. It's a wonderful opportunity to directly work with the company that manufactured the world's first IOL, the Sulcoflex supplementary IOL and the RayOne preloaded portfolio because closer access to Rayner's latest technologies will make for a more effective exchange of ideas and information."
Strategic importance of French market
With the second largest population in Western Europe and 13.3 IOL surgeries per thousand, France is strategically important to achieving Rayner's goal of being direct in all major European markets. More than 5 million IOL surgeries will be performed in 2022 across Western Europe, and following Rayner's previous entries into DACH, Iberia and Italy, 80% of this market can now be served directly by local Rayner subsidiaries, with full access to Rayner's latest technologies.
Rayner Vice President Europe, James Crutchlow commented: "We are delighted to expand into France and develop our relationships with some of the most important Groups and surgeons in Europe. The ability to directly engage with French ophthalmologists in the research and development of new innovations will ensure we better serve the market with the next generation of ophthalmic solutions. We are excited to see Country Manager, Philippe Alix, and his team increase our footprint in France."
About Rayner
Since the implantation of the first Rayner intraocular lens by Sir Harold Ridley 1949, Rayner has continuously pioneered intraocular lens (IOL) design with the goal to improve vision and restore sight worldwide. Today, Rayner's mission remains to deliver innovative and clinically superior ophthalmic products that respond to the expectations of our global customers to improve the sight and quality of life of their patients.
Headquartered in Worthing, United Kingdom, Rayner markets its medical devices, pharmaceuticals and digital solutions worldwide in over 80 countries through a network of distributors and includes direct sales teams in the United Kingdom, USA, Canada, India, Poland, Australia, Germany, Austria, Switzerland, France, Italy, Spain and Portugal.
For further information and media enquiries, please contact Rayner: marketingteam@rayner.com
Share this article