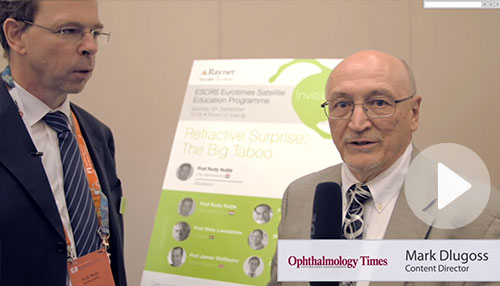 Video: Refractive Surprises – are they really taboo?
Posted on 27/10/2015
Professor Rudy Nuijts (The Netherlands)  and Professor James Wolffsohn (United Kingdom) – speakers on the panel at Rayner's 2015 ESCRS Educational Symposium 'Refractive Surprise; the Big Taboo' –  as well as Drs Mark Cherny (Australia) and David Frazer (United Kingdom), who attended the event, share their views on the topic of refractive surprise in cataract surgery.
Included in the video are the following key topics in the field of refractive surprises:
What it means to have a refractive surprise
Why they occur
The importance of patient satisfaction
The options available to surgeons (including Rayner Sulcoflex case studies) when a situation involving a refractive surprise arises.
To watch the video on this important topic please click here.
Share this article