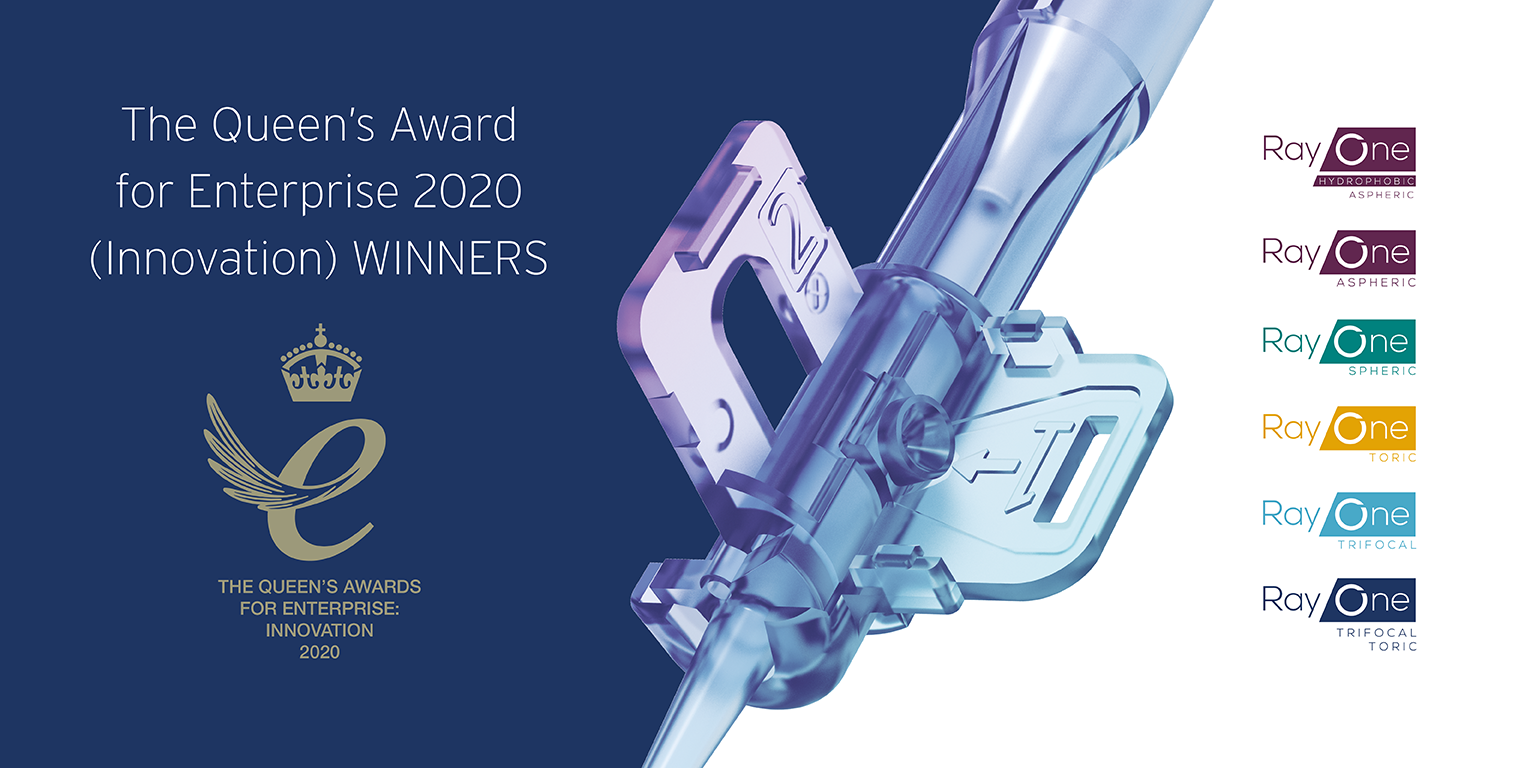 General Announcement: Winner of Queen's Award for Enterprise 2020 (Innovation). Rayner RayOne Fully Preloaded IOL Injection System for Treating Cataracts
Posted on 21/04/2020
Worthing (UK) – Rayner, the manufacturer of the world's first Intraocular Lens (IOL), has been recognised for its excellence in innovation by winning the esteemed and internationally recognised Queen's Award for Enterprise (QAE) for its RayOne fully preloaded IOL injection system, designed to create the smallest fully preloaded IOL incision during cataract surgery.
Now in its 54th year, the Queen's Awards for Enterprise are the most prestigious business awards in the country and Rayner (a previous winner of the award in 2009) is one of only 220 organisations nationally to be honoured with the achievement.
Rayner CEO, Tim Clover, said "The success of RayOne has been a remarkable journey which dates back to 2009 when our in-house engineering and R&D teams first started investigating methods for 'rolling' a lens into a tight cylinder so that it could be injected through a small diameter nozzle of just 1.65 mm. This innovation was patented and trademarked as our 'Lock & Roll' technology. The RayOne project involved staff right across the business and required a major investment in a brand-new manufacturing facility in Worthing to produce the new injector and lenses. I know the whole Rayner team share my pride in this award, being once again recognised as one of the UK's most innovative companies."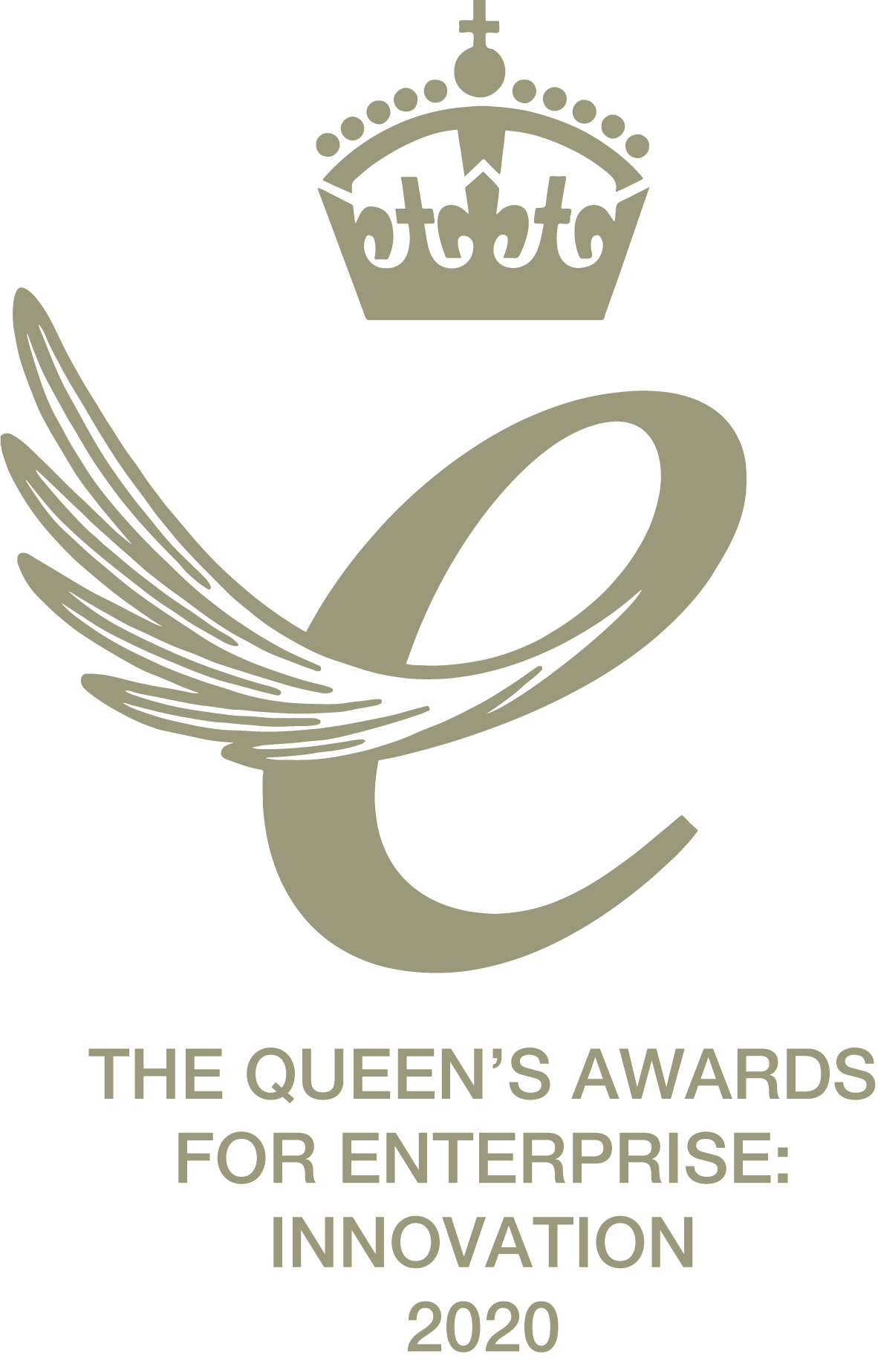 Later this year, representatives from Rayner will attend an exclusive reception at Buckingham Palace.
The Lord-Lieutenant of the County of Sussex, Her Majesty The Queen's local representative, will also visit Rayner to present the award.
Applications for Queen's Awards for Enterprise 2021 open on the 1st May 2020. For more information, visit https://www.gov.uk/queens-awards-for-enterprise.
[ENDS]
About Cataract Surgery
Since the 1960s, the standard procedure for cataract surgery is to remove the hardened, cloudy natural lens (often referred to as 'the cataract') and replace it with a transparent artificial acrylic lens (also known as an Intraocular Lens). Over the years, these artificial lenses have evolved from solid lenses requiring a large incision size to foldable lenses which can be inserted through an incision size of less than 3 mm in width.
About RayOne Fully Preloaded IOL Injection System for Treating Cataracts
Rayner's RayOne injector nozzle diameter of 1.65 mm is the smallest fully preloaded option on the market, resulting in a smaller wound size.  For the patient, this means faster healing and reduces the risk of complications such as astigmatism.
Rayner successfully developed and patented a method of 'completely preloading' the injector with the IOL into one ready-to-go system. This means that the nurse or surgeon does not have to touch the IOL and an unnecessary loading step is eliminated. A fully preloaded IOL injector is also easier to use as it leaves the surgeon's other hand free to use another instrument during the surgical procedure.
It is this combination of a smaller wound incision size and a fully preloaded IOL injector system which is the product innovation.
About Rayner
Rayner designs and manufactures intraocular lenses (IOLs) as well as other ophthalmic solutions for use across the cataract patient clinical pathway. In partnership with Sir Harold Ridley, Rayner made the world's first intraocular lens in 1949.
With over 70 years of continuous growth and experience, we remain at the forefront of innovation. We are focused on providing the best visual outcomes for clinicians and patients, and are driven by science to improve performance and safety.
Headquartered in Worthing, United Kingdom, Rayner markets its IOL portfolio and related products worldwide in over 80 countries through a network of distributors as well as direct sales teams in the United Kingdom, USA, Germany & Austria, Italy, Spain and Portugal.
For general enquiries or to arrange an interview, please contact Claire Scully, Global Marketing Communications Manager (ClaireScully@rayner.com).
Not all Rayner products are approved for sale in every country. Please contact your local Rayner distributor for details of which products are available in your area.
©2020 Rayner Intraocular Lenses Limited. RayOne is a registered trademark of Rayner. EC 2020-36
Share this article