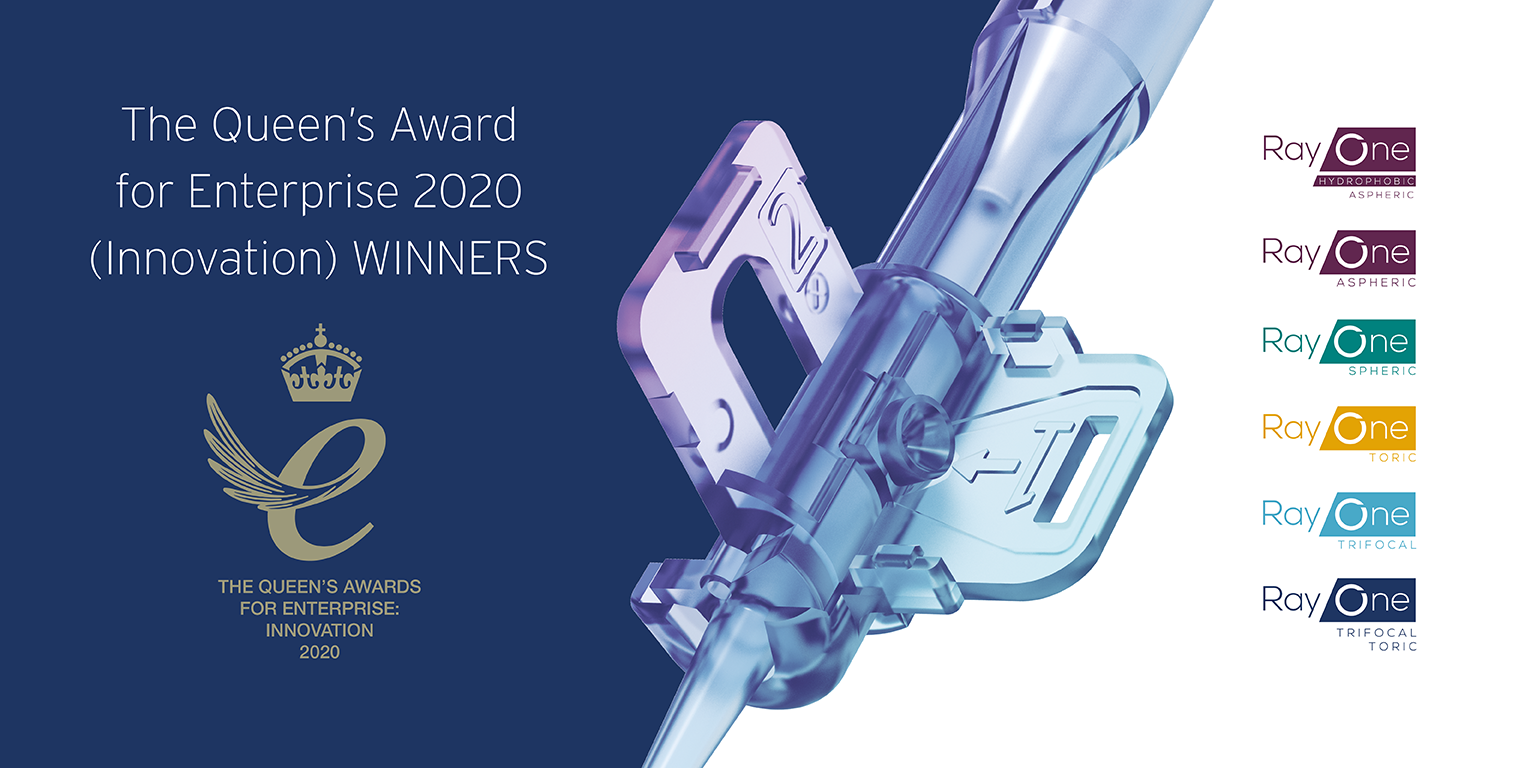 Industry Announcement: Winner of Queen's Award for Enterprise 2020 (Innovation). Rayner RayOne Fully Preloaded IOL Injection System
Posted on 21/04/2020
Worthing (UK) – Rayner, the manufacturer of the world's first Intraocular Lens (IOL), has been recognised for its excellence in innovation by winning the esteemed and internationally recognised Queen's Award for Enterprise (QAE) for its RayOne fully preloaded IOL injection system, designed to create the smallest fully preloaded IOL incision during cataract surgery.
Now in its 54th year, the Queen's Awards for Enterprise are the most prestigious business awards in the country and Rayner (a previous winner of the award in 2009) is one of only 220 organisations nationally to be honoured with the achievement.
Rayner CEO, Tim Clover, said "We are thrilled about winning this distinguished accolade. Surgeon expectations in the lead up to the launch of RayOne were extremely high, and this award proves that we listened to the market and were able to meet their needs. I'm incredibly proud to see that Rayner is once again recognised as a leading innovative British technology company."
Clover continues "The evolution of RayOne has been an incredible journey which dates to 2009 when our R&D team first started investigating methods for 'rolling' a lens into a tight cylinder so that it could be injected through a small diameter nozzle of only 1.65 mm. The RayOne project not only meant a phenomenal amount of work for all Rayner staff, but it also involved moving to a state-of-the-art manufacturing facility in the UK to accommodate RayOne production. The success of this product means that we can continue to heavily invest in innovation and strive to constantly deliver the best visual outcomes for patients."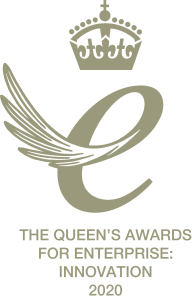 Later this year, representatives from Rayner will attend an exclusive reception at Buckingham Palace.
The Lord-Lieutenant of the County of Sussex, Her Majesty The Queen's local representative, will also visit Rayner to present the award.
Applications for Queen's Awards for Enterprise 2021 open on the 1st May 2020. For more information, visit https://www.gov.uk/queens-awards-for-enterprise.
[ENDS]
About RayOne
Lens and Injector Designed as One to Create the Smallest Fully Preloaded IOL Incision
When creating the RayOne system, Rayner developed their new microincision lens and fully preloaded IOL injection system with patented Lock & Roll technology as part of the same design process. This combination has resulted in the smallest fully preloaded injector nozzle available, with a 1.65 mm diameter for sub-2.2 mm incision.
Lock & Roll technology rolls the lens to under half its size in one simple action, allowing the lens to pass smoothly though the fully enclosed cartridge, without the need for lens handling. This minimises insertion force and enables a consistently smoother delivery.
The RayOne injection system is now available preloaded with a full range of monofocal and premium lenses, giving surgeons an unrivalled range of treatment options for their patients within the same repeatable delivery device.
About Rayner
Rayner designs and manufactures intraocular lenses (IOLs) as well as other ophthalmic solutions for use across the cataract patient clinical pathway. In partnership with Sir Harold Ridley, Rayner made the world's first intraocular lens in 1949.
With over 70 years of continuous growth and experience, Rayner remains at the forefront of innovation. We are focused on providing the best visual outcomes for clinicians and patients, and are driven by science to improve performance and safety.
Headquartered in Worthing, United Kingdom, Rayner markets its IOL portfolio and related products worldwide in over 80 countries through a network of distributors as well as direct sales teams in the United Kingdom, USA, Germany & Austria, Italy, Spain and Portugal.
For general enquiries or to arrange an interview, please contact Claire Scully, Global Marketing Communications Manager (ClaireScully@rayner.com).
Not all Rayner products are approved for sale in every country. Please contact your local Rayner distributor for details of which products are available in your area.
©2020 Rayner Intraocular Lenses Limited. RayOne is a registered trademark of Rayner. EC 2020-37
Share this article