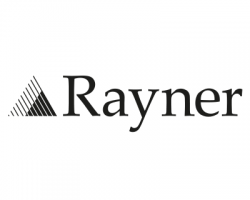 Rayner continues growth in 2017 with direct presence in Portugal.
Posted on 16/01/2017
For immediate release.
Date: 16th January 2017
Rayner continues growth in 2017 with direct presence in Portugal.
Following on from their European expansion in 2016 — direct entry into the Italian cataract market and direct entry into the Spanish cataract market — Rayner is pleased to announce its direct entry into the Portuguese cataract market.
The entire Rayner IOL & injector portfolio, previously available through a network of distributors, will now be available through Rayner Surgical S.L. (Portugal).
General Manager James Crutchlow commented: "After the successful launch of Rayner Surgical S.L. into the Spanish cataract market, we are pleased to announce our expansion into Portugal. This is a highly refractive market and a strong environment for the launch of Rayner's trifocal as well as the pipeline of additional premium IOL offerings planned for 2017.
Based out of Porto, the new structure will include Paulo Aguiar, with over 20 years' experience in the Portuguese ophthalmology market. Reporting to Head of Iberia, Victor Sanchis, the team will oversee the transition from distributor to direct supply, bringing Rayner closer to its Portuguese customers."
What does this mean for surgeons?
The new Rayner team in Portugal will bring Portuguese surgeons closer to the leading IOL experts, opening opportunities for exposure to the latest IOL innovations. It will also bring a level of customer service dedicated to Portugal that responds straight from the manufacturer to the surgeon.
Dr. Fernando Silva, MD Ophthalmology Director of Hospital Privado de Braga, President of Braga Ophthalmology Meetingcommented: "It's a wonderful opportunity to work directly with Rayner: the creators of the first IOL, the Sulcoflex and [now] with an exciting new portfolio."
"We want to welcome Rayner's direct presence in Portugal. It will enhance the current market situation and provide the Ophthalmic community with a comprehensive portfolio from the creators of the first IOL," said Dr. Pedro Meneres, MD Ophthalmology Director of Centro Hospitalar do Porto, also commenting on the achievement.
[ENDS]
About Rayner
Rayner designs and manufactures intraocular lenses (IOLs) and proprietary injection devices for use in cataract surgery. As the first manufacturer of the IOL, we have been working with surgeons for longer than anyone. Today, we exist to enable surgeons to focus on what matters: improving patient's sight. We aim to remain at the forefront of innovation, developing clinically superior ophthalmic tools that aid and streamline the surgical process, with the ultimate objective of improving sight and quality of life.
Rayner markets its IOL portfolio and related products worldwide through a network of distributors in over 80 countries and a direct sales team in the United Kingdom, USA, Germany & Austria, Italy, Spain and now, Portugal.
For questions or to schedule an interview with a Rayner representative, please contact Rayner: iol_enquiries@rayner.com
Not all Rayner products are approved for sale in every country. Please contact your local Rayner distributor for details of which products are available in your area.
©2017 Rayner Intraocular Lenses Limited. Sulcoflex is a registered trademark of Rayner.
Share this article