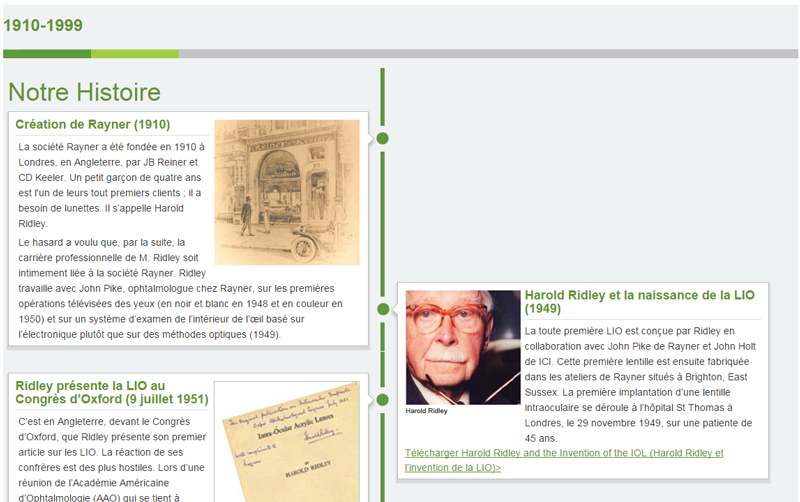 Rayner education now optimised for French and Spanish surgeons
Posted on 26/02/2016
Responding to the needs of our global customer, Rayner is pleased to announce that the French and Spanish translations of the company website www.staging.rayner.com are now live.
Rayner.com/fr and staging.rayner.com/es include thorough product information covering Rayner's extensive IOL and OVD portfolio, presented in a clear and easy to navigate format; all to enable surgeons to efficiently find the best solution to their needs. To further enhance the online learning experience, these new websites also contain content which goes beyond product level:
With digital media being such an ingrained part of our lives, customers expect websites to be mobile-responsive, navigation-optimised, and to display articulate content accompanied by visually stimulating images to facilitate the learning process.
The launch of the Spanish and French websites marks another phase of the Rayner website re-launch, following on from the dedicated German and market-focussed US websites launched in 2015. A Portuguese translation is in the pipeline to complete the translation component.
Rayner has also been expanding on other digital platforms:
Share this article