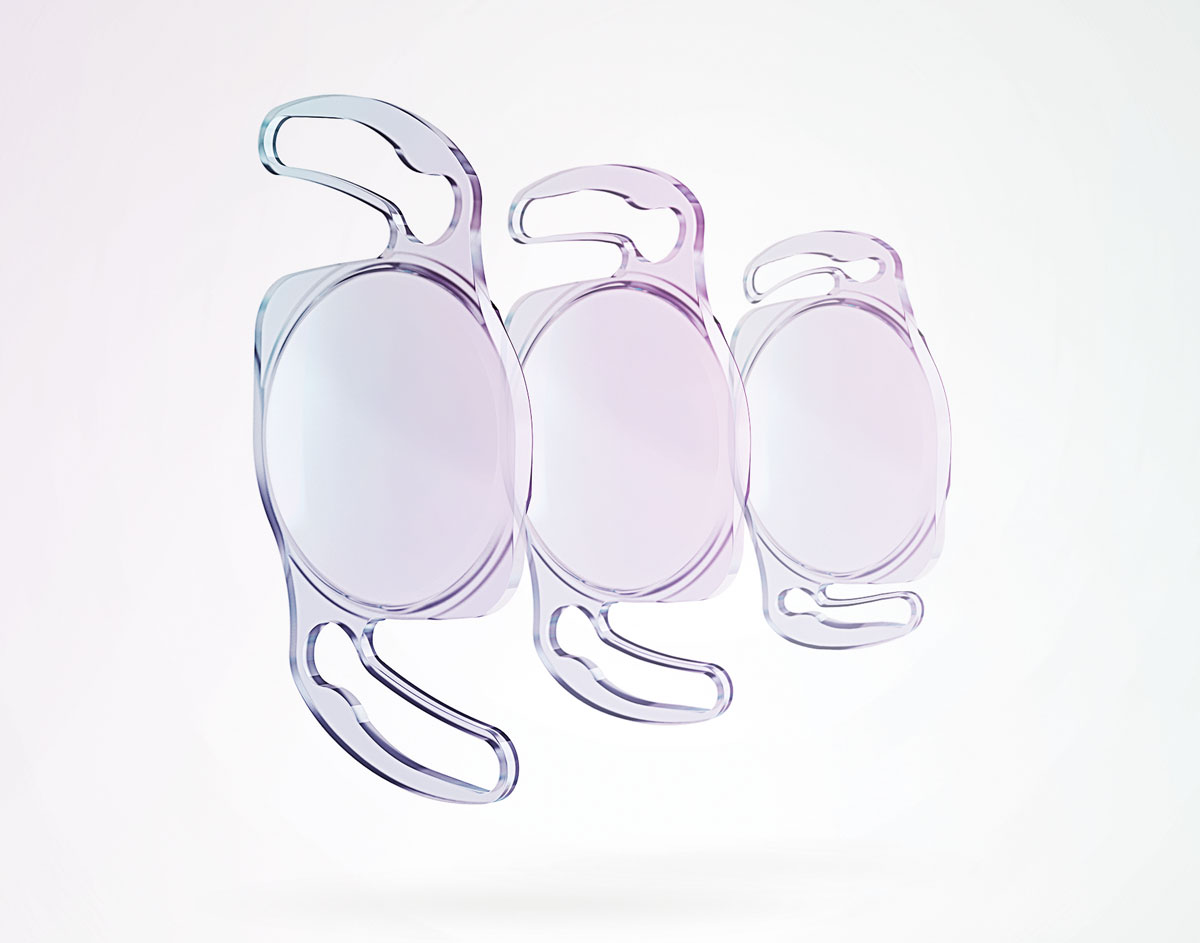 Rayner receives CE Mark for its high performance hydrophobic fully preloaded IOL injection system
Posted on 14/05/2018
RayOne Hydrophobic, Rayner's first fully preloaded IOL system with a hydrophobic acrylic lens, is now available to CE Mark-accepting countries.
Daily compromises faced by cataract surgeons are eliminated with a new proprietary material, unique Cornerstone lens shape and intuitive fully preloaded injector.
Worthing (UK), May 22nd, 2018 – Rayner, the manufacturer of the world's first IOL, has received European CE Mark for its debut hydrophobic fully preloaded IOL injection system.
The RayOne Hydrophobic IOL is made of a brand new proprietary material that is ultra glistening-free, with a patented and intriguing Cornerstone lens shape for ultra stability during lens delivery and post-implantation. The new 6 mm aspheric IOL comes preloaded inside Rayner's high performance RayOne injector with a 1.65 mm nozzle tip diameter for sub-2.2 mm micro-incision cataract surgery.
New design. New standard
RayOne Hydrophobic is designed to overcome the compromises that current hydrophobic IOLs present, by providing surgeons with an incredibly easy-to-use solution in the operating room as well as the visual outcomes that cataract patients demand.
"Since the launch of our hydrophilic RayOne preloaded IOL in 2016, surgeons have told us that they would love to see our highly intuitive delivery system offered with a hydrophobic lens", said Tim Clover, Rayner CEO, "we are excited to deliver on this request with our new RayOne Hydrophobic which overcomes the clinical and practical challenges faced by operating room staff on a daily basis."
Ultra glistening-free – independently tested at the world-renowned University Hospital Heidelberg to be glistening-free with 'absolute equivalent or superior performance' to the best hydrophobic IOLs currently available on the market.1
Ultra stable – patented Cornerstone lens shape balances the naturally stiffer hydrophobic material as it travels down the injector for predictable and repeatable implantation. Rayner's anti-vaulting haptics then lock against the unique Cornerstone tabs for superb stability in the eye.
Ultra smooth – our Lock & Roll technology rolls the lens to half its size for a single smooth injection through a sub-2.2 mm incision. The RayOne Hydrophobic IOL then unrolls naturally for more efficient surgery time, irrespective of the temperature within the operating room.
Dr. Kevin Waltz, Chief Medical Officer of Central American Eye Clinics, who pioneers first-in-eye implantations and led the pre-launch clinical evaluation for RayOne Hydrophobic, said "the easy-to-use injector system delivers the lens without drama. The RayOne Hydrophobic IOL provided consistent, excellent refractive outcomes. There was no VA variance over the first three months after implantation. All lenses were stable and well-centred, with no IOL-related adverse events with 50 lenses implanted".
"Rayner's history is full of pioneering innovations and our new preloaded RayOne Hydrophobic is no exception, with a truly unique proprietary material", said Nat Davies, Rayner R&D Director, "driven by Rayner's principle values of providing unrivalled optical quality and patient safety, our new glistening-free lens is designed for a smooth delivery with unrolling behaviour similar to our hydrophilic IOLs. We have achieved all of this through the smallest fully preloaded injector nozzle available (1.65 mm)."
RayOne Hydrophobic utilises the same true two-step fully preloaded injector as the rest of the RayOne family of IOLs (Spheric, Aspheric, Toric, Trifocal). "When developing RayOne, our vision was a single and intuitive platform with an IOL for every patient need", said Warwick Strand, Rayner Marketing Director, "with the introduction of RayOne Hydrophobic, we now offer surgeons a choice of IOL material in addition to a selection of advanced optic technologies". Supporting this vision, RayOne Hydrophobic is available in one size across a full power range (-10 to +32 D) so that only one monofocal IOL is required for all patients.
For improved performance plus dimensional stability, RayOne Hydrophobic is supplied in saline solution. All hydrophobic acrylic IOLs absorb water once in situ within the eye, causing expansion in size. Our lens is supplied in 0.9 % saline solution so that it is in an equilibrated state and dimensionally stable from manufacture to implantation – reducing the chance of undesirable post-implant lens movement. The RayOne preloaded injector also features an advanced lubricous injector coating that is only fully activated when wet, for a smoother delivery into the eye.
RayOne Hydrophobic is now available to CE Mark-accepting countries.
To learn more about RayOne Hydrophobic, please visit www.staging.rayner.com/hydrophobic
To view other IOLs in the RayOne family, please visit www.staging.rayner.com/rayone
1 Independent in-vitro study, IOL material purity report (University Hospital Heidelberg, Germany)
[ENDS]
About Rayner
Rayner is a leading developer and manufacturer of ophthalmic implants and pharmaceuticals. When Sir Harold Ridley designed the world's first IOL in 1949, he chose Rayner to manufacture this ground-breaking invention.
With nearly 70 years of continuous growth and experience, we remain at the forefront of innovation. We are focused on providing the best visual outcomes for clinicians and patients and are driven by science to improve performance and safety.
Headquartered in Worthing, United Kingdom, Rayner markets its IOL portfolio and related products worldwide in over 80 countries through a network of distributors and includes direct sales teams in the United Kingdom, USA, Germany & Austria, Italy, Spain and Portugal.
For general enquiries or to arrange an interview, please contact Rayner: iol_enquiries@rayner.com
Not all Rayner products are approved for sale in every country. Please contact your local Rayner distributor for details of which products are available in your area.
Share this article