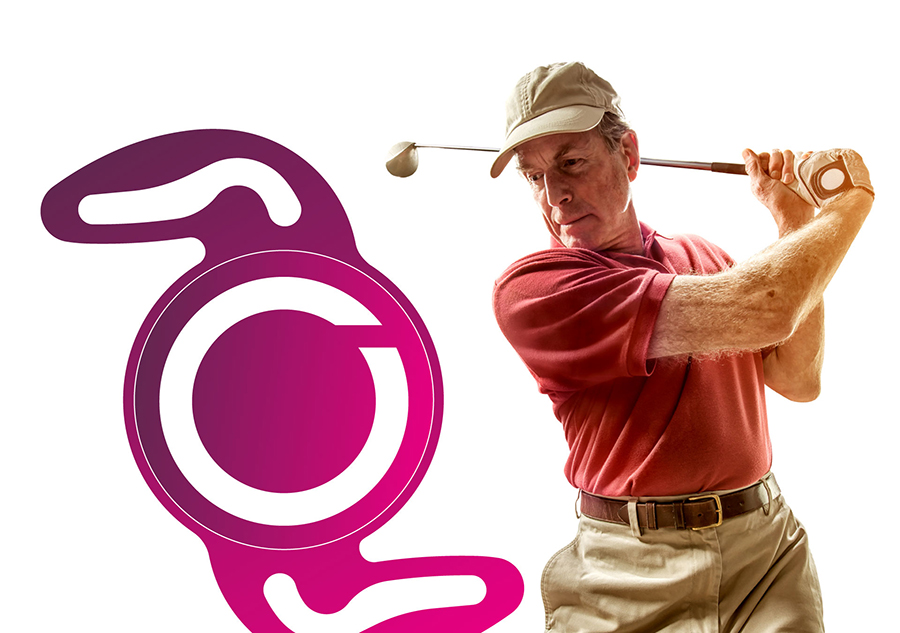 World's First IOL Designed for Enhanced MonovisionTM Patient Outcomes
Posted on 21/09/2020
Rayner set to launch RayOne EMV in early October
Worthing, UK, September 21st, 2020 – Rayner has announced the upcoming launch of RayOne EMV: a new fully preloaded non-diffractive IOL solution designed specifically to enhance patient outcomes achieved with monovision.
Enhanced range of vision
Developed in collaboration with Professor Graham Barrett, president of the Australasian Society of Cataract & Refractive Surgeons, RayOne EMV uniquely extends a patient's range of vision with a patented non-diffractive aspheric optic profile, designed to:
Provide up to 2.25 D of extended depth of vision (with 1.0 D offset).
Provide superior intermediate vision when compared with standard monofocals.
Reduce dysphotopsia compared to diffractive multifocal and EDOF IOL designs.
Provide a smoother, blended transition between the dominant and non-dominant eyes when compared with standard monofocals, maintaining binocular stereoacuity and reducing asthenopia.
"For many years I have worked on optimising a lens for monovision, given that it accounts for nearly 30% of all surgeries. I collaborated with Rayner on bringing this lens to market as RayOne EMV, an exciting new product for all surgeons looking to treat presbyopia reliably", said Professor Barrett.
New RayOne EMV IOL: Promising early clinical results
Following CE mark approval earlier in 2020, Rayner conducted a multi-surgeon, multi-site evaluation of the new RayOne EMV IOL across Portugal, Spain and the UK. Surgeons performing first-in-eye implantations reported high levels of satisfaction with RayOne EMV performance.
Visual acuity data indicated favourable results at both distance and intermediate at one month. Uncorrected bilateral distance visual acuity was reported as -0.08 ± 0.09 and intermediate -0.05 ± 0.17.  Patients implanted with RayOne EMV were highly satisfied with their postoperative refractive outcomes and were completely dysphotopsia-free.
Commitment to presbyopia-correction
Rayner CEO, Tim Clover, said "RayOne EMV was created specifically for surgeons who currently utilise standard monofocal IOLs to achieve monovision but would like to see better intermediate visual outcomes without increasing the frequency of challenges experienced with other premium IOLs such as dysphotopsia and patient affordability."
RayOne EMV is the latest in Rayner's pipeline of presbyopia-correcting solutions, adding to their extensive and clinically-proven portfolio of trifocal capsular bag and pseudophakic supplementary IOLs to suit a wide range of visual and lifestyle patient needs. RayOne EMV also further expands Rayner's fully preloaded RayOne IOL platform, used in over 1.5 million cataract procedures since its 2016 launch.
What does this all mean for surgeons?
RayOne EMV is a cost-effective solution for patients wanting a level of spectacle independence above standard monofocal IOLs and when trifocal IOLs may be cost prohibitive or there are concerns about dysphotopsia.
Patient outcomes for RayOne EMV can be tracked using RayPRO: a FREE contactless telehealth solution that effortlessly collects three years' worth of Patient Reported Outcomes after cataract or refractive surgery.
Product availability will be to all CE registered markets from 2nd October 2020. RayOne EMV is not approved by the US FDA.
Find out more at the RayOne EMV global launch webinar
Surgeons are invited to join 'Presbyopia correction: It's time to rethink monovision' on Tuesday 29th September at 19:30 (UK)/20:30 (Spain). Register here:  http://bitly.ws/9KCH
Or for more product information visit www.staging.rayner.com/EMV.
Surgeons can also keep up to date with RayOne EMV launch updates via the Rayner LinkedIn page: https://rb.gy/pbyj7l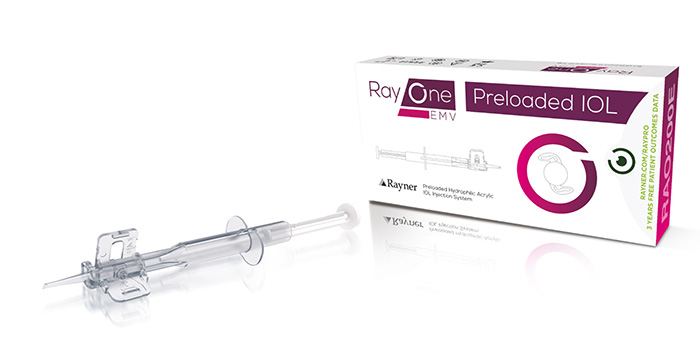 [ENDS]
About RayOne Fully Preloaded IOL Injection System
RayOne is a true, fully preloaded micro incision cataract surgery (MICS) injection system available preloaded with a full range of monofocal and premium lenses.
About Rayner
Rayner designs and manufactures Intraocular Lenses (IOLs) as well as other ophthalmic solutions for use across the cataract patient clinical pathway. In partnership with Sir Harold Ridley, Rayner made the world's first intraocular lens in 1949.
With over 70 years of continuous growth and experience, we remain at the forefront of innovation. We are focused on providing the best visual outcomes for clinicians and patients, and are driven by science to improve performance and safety. In 2020 Rayner won the Queen's Award for Enterprise (Innovation) for its RayOne preloaded injector.
Headquartered in Worthing, United Kingdom, Rayner markets its products worldwide in over 80 countries through a network of distributors as well as direct sales teams in the United Kingdom, USA, Germany & Austria, Italy, Spain, Portugal and Russia.
For general enquiries or to arrange an interview, please contact Claire Scully, Global Marketing Communications Manager (ClaireScully@rayner.com).
Not all Rayner products are approved for sale in every country. Please contact your local Rayner distributor for details of which products are available in your area.
©2020 Rayner Intraocular Lenses Limited. Rayner and RayOne are registered trademarks of Rayner. EC 2020-79
Share this article